Feature Request

Full Window vs Full Screen
If you click Maximize in the Application Bar it goes full screen.
Would like option for both Full Screen and Full Window.
Would like 4 options instead of 3.
  Minimize -Minimize Window
  Window / Maximize - Window mode or Maximize (but in windowed mode, like word and 99% of all windows applications.

  Full Screen - Same as your Maximize icon now.
  Close - Closes
Forgive my lack of Photoshop (paint) skills:  I would leave the icon selection to someone much better.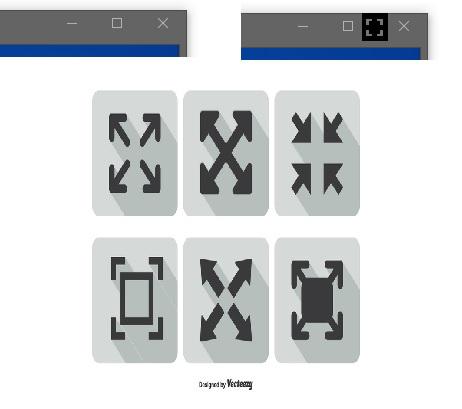 Now if you want to maximize, but not be in full screen you have to drag the edges every time.
Sometime Full screen is perfect, but there is a lot of times I want full window, like when I have multiple applications running on that monitor and i want to access them from the task bar quickly.