Feature Request

A couple days ago we came across an issue where one technician was able to listen to another technicians private conversation he was having with an HR rep. 

What makes it worse is that this becomes a huge security concern. At the moment I'm looking to disable the microphone feature in control altogether, the only downside is that users will no longer be able to check if the setting is on or off once i do this. 
Especially since it will require all users to reinstall their control client first before everyone is locked out which means some users will still be able to turn the feature on for a while while others won't be able to turn it off.. 🤔
To set the mood, We have the following set on our platform.
Scenario A - 

1) A technician connects to a server say (2-3 months ago) and sets All Mics to on. 
2.) Then at some point another technician uses that same session. Unbeknownst to that technician ( A ) anyone on the line (including the customer) can listen to their private conversation they maybe having, this is without the technician doing anything. In our scenario a second technician ( B ) had jumped in and realized they could hear a private conversation going. 
Scenario B -
1.) A technician jumps into a session
2.) Then a second technician jumps into a session. 
3.) Both are working on the same server, either tech could set the ( All Mics ) on and listen in on a conversation not intended for them.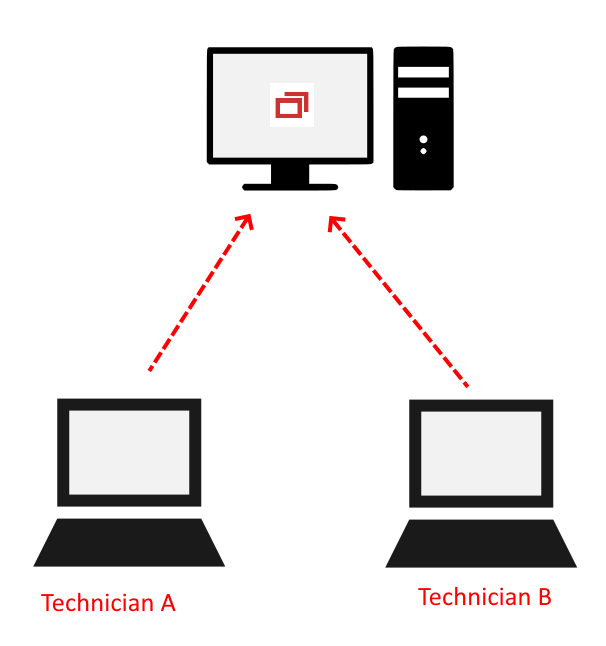 Note: For anyone else using this product, my recommendation is to either turn this feature off or to check that your microphone is muted (in control) each time you jump into a session. 
Note 2: I understand this is also a training for our end users but i have over 500 users using control and it becomes very difficult to ensure that everyone fully understands what can happen just by remoting into a PC. 
ConnectWise - Give us the ability to mute microphones by default on connect and also set the microphone color to RED to help identify the microphone is HOT.